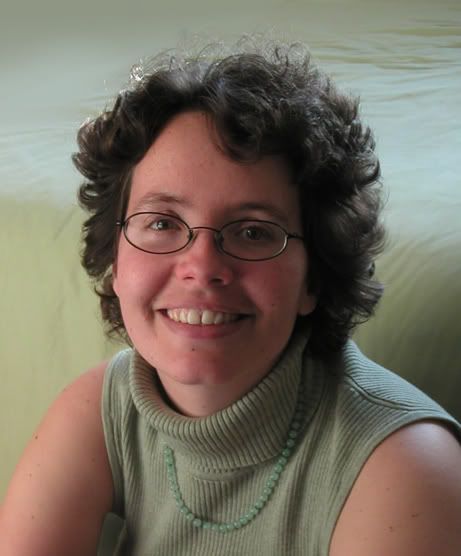 Briana Brownlow 1976-2008
I am so sorry to say that my beautiful and talented wife Bri passed away last Monday at 3:25am. She was having breathing problems and slipped off in her sleep. I am glad she did not have too much discomfort and was able to stay home for the duration as she wished.
Throughout both struggles with cancer, Bri maintained her cheery optimistic attitude and won over everyone that came in contact with her. Kindness and generosity was reflected back to her in many surprising and delightful ways.  Most notably the fundraiser that Bee and Jai of Jugalbandi, Shankari of Stream of Consciousness, Manisha of Indian Food Rocksand Garrett of Vanilla Garlic put on, which was successful beyond our wildest dreams. Later, the hospital waived ER fees and Memorial Hospice of Santa Rosa donated their services free of charge. There were so many people cheering her on. She felt grateful for the continual flood of gifts and loving wishes from everyone around her. You all have my heartfelt thanks for the support you shared however big or small. Your positive encouragement bolstered her strength and determination. Despite all of this, the disease was just too much for her body.
Bri started this blog after she had gone through one bout of cancer treatment and was in remission. It was a labor of love for her. For the first time she felt like she had found her calling. Writing and cooking and connecting with people who shared her passion. Joy is always better shared, and this blog allowed her to share it with countless people around the world.
She loved to nurture others with delicious food and heartfelt conversation. She was particularly fond of introducing people to food they had never tasted before. And loved to watch with glee as they delighted in the wonderful surprise of discovering new flavors. Her ease with people and innate brightness of spirit was a joy to be around. I am honored to have had her presence grace my life. The pain of the loss is tremendous. I am wading through my grief and trying to come to terms with a world without her laughter, but feel comforted that she shared her warmth with me for a while.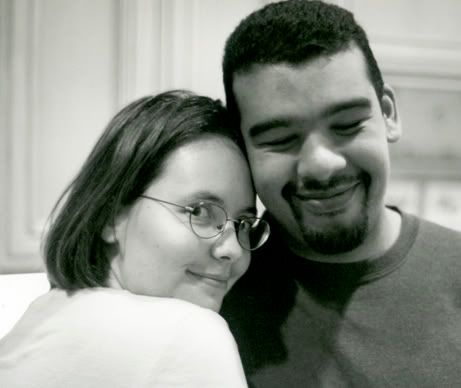 I have a favor to ask of all of her readers and friends around the globe.
Life is unpredictable and often shorter than we wish.  When you sit down to eat, take a moment to savor the deliciousness that crosses your palate. Delight in each precious moment of joy, beauty and friendship. We never know how many we will be given.
For the love of all things scrumptious
-Marc