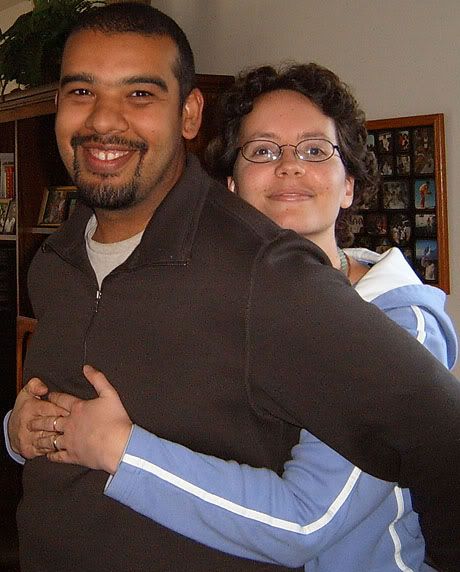 It's hard for me to believe as each month passes, one after the other….it's six months today since Brizy died. Half a year, already.
We're doing okay. But grief is a long, drawn out process. It has its own unique pace with each of us.
Marc's life has been rather intense with work demands and his own demands in assembling a beautiful presentation from the memorial video. It's helped him process how much he loved her, what a special person Bri was, and the unique relationship they had. Just finished it last week and will be sending it to those of you who wanted to attend the December 2008 Memorial, but weren't able to. He will also be mailing copies to family members and close friends as a way of remembering how much Bri was loved….and especially how she LOVED life and all of you.
Marc's life continues to go through radical changes. His job ended last week, until the company can get additional funding for projects in development. In the meantime, Marc was asked on the spur of the moment to go to Germany for a short term 1-3 weeks job for a friend of his from automotive design school. So, he's there now, working under a pressured time-line and suffering more than he expected from jet lag. Hope it turns out well and that he can get some R&R in too.
Bill and I are feeling burdened by everyday life. Slowed down and a bit out of it. Impacted by responsibility of possessions and duties. And having some difficulty dealing with the pace of life. Yet, really, we have it pretty easy. Responsibility for the "stuff of one's life" seems overwhelming. Must thin our clutter and streamline this year, if we can find the time / impetus.
It's great having Marc's brother, David (my youngest son) back living with us. Though the house is stuffed to the gills with all four of us, and Bill's and my graphics / web design business, we're happy to be together.
Hope every one of you FWB readers is doing well. Please know we appreciate you, and especially, are comforted knowing how you loved Bri and supported her creative efforts here.
Affectionately,
Cynthe, Bill, & Marc