I just came across this great chocolate post from roadsidescholar's blog.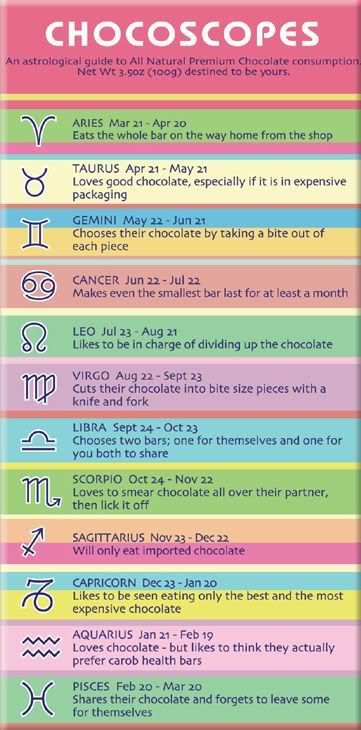 I would say my Sagittarius with Virgo rising chocoscopes are quite apropos. The Scorpio one cracks me up. Especially because of my Scorpio chocoholic friend. (you know who you are)
What a totally fun idea. Chocolate and humor, what else does one need in life?