Well maybe not AT the Oscars, exactly. More like watching them in my PJs.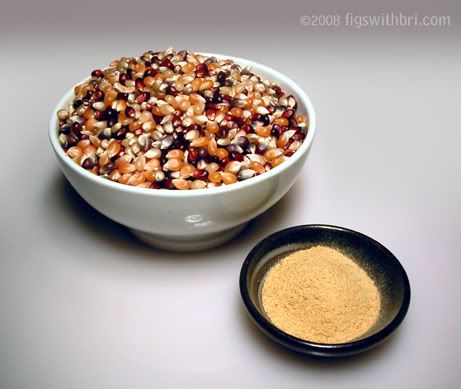 Marc and I love movies. We usually watch at least part of the Oscar Ceremony every year, but it's most fun as a little party. We've done contests with friends to see who can accurately guess the outcome of the most categories, wich is a blast too. This year is more mellow. Marc's step dad is a cinephile as well, so we decided to have a little Oscar party this year. Just the three of us. And some homemade popcorn. With lots of melted butter and nutritional yeast. It's my favorite way to make popcorn. Nutritional yeast has a very tasty nutty quality as well as being high in B vitamins. I like to sprinkle it on rice and soups sometimes, too. Anyway, I'm sure it will be a fun night full of pomp, circumstance and bad hair.
I realized (thank you Wandering Chopsticks) that I needed to post a picture of the popped corn. At first glance it looks like the familar white puffs, but there is a subtle variation of blue and yellow in there as well. I didn't know if it was worth posting…but now you know what it looks like.